A 20th-anniversary PowerPoint template is available for download.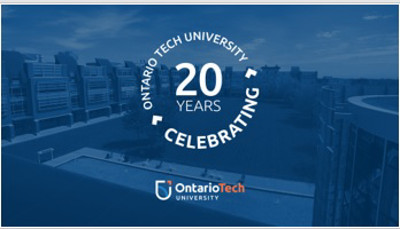 This template opens with a default title page slide. Additional slide design options can be found by selecting the New Slide dropdown option under the Home tab on the PowerPoint menu.
This template is created in Microsoft PowerPoint. It is formatted with a designed title page and content slides.
To create your file:
After you open the template, you will be asked to 'click to create a presentation,' and the title slide will appear.
Save the template and rename it for your use.
You can add subsequent pages of your presentation by going to the Home tab, selecting the New Slide tool and choosing the slide designs that best showcase your content.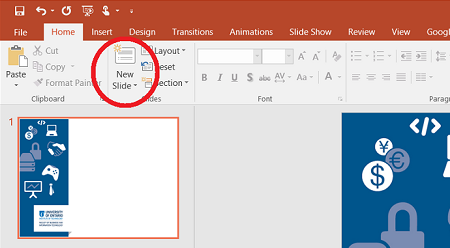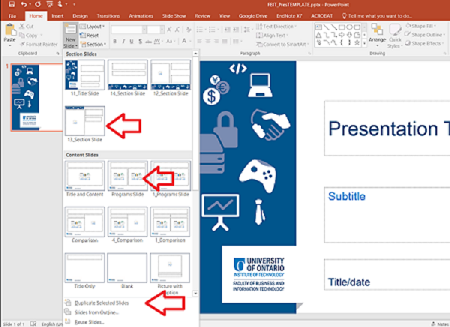 To insert text, double-click on the text box and start typing. It is better to type directly onto the slides; copying and pasting text may change how the font looks. Larger fonts (size 14+) work better for presentations than smaller font sizes. If you want to adjust the font to a smaller size, consider reducing the number of words you are using instead.
Adding more slides is easy. Simply select the content slide that best fits your information, a new section slide, or duplicate the slide you currently have selected (if duplicating a slide, you will have to type over the content). Continue to use this tool to complete your presentation.
Contact us with any questions about using the template.
When presenting using slides, keep in mind that less is more. Slides are intended to provide the presenter with points to discuss verbally. Each slide acts as a prompt to content that will be shared as opposed to a word for word list of everything being presented.
A single slide should cover one thought or act as a collection of three to five bullet points that summarize a topic in very few words.