Our Wordmark incorporates a new font, Ubuntu. It's versatile, approachable, comes in a variety of weights and is also designed for digital use. Ubuntu can be used for all of our communication, marketing and digital materials.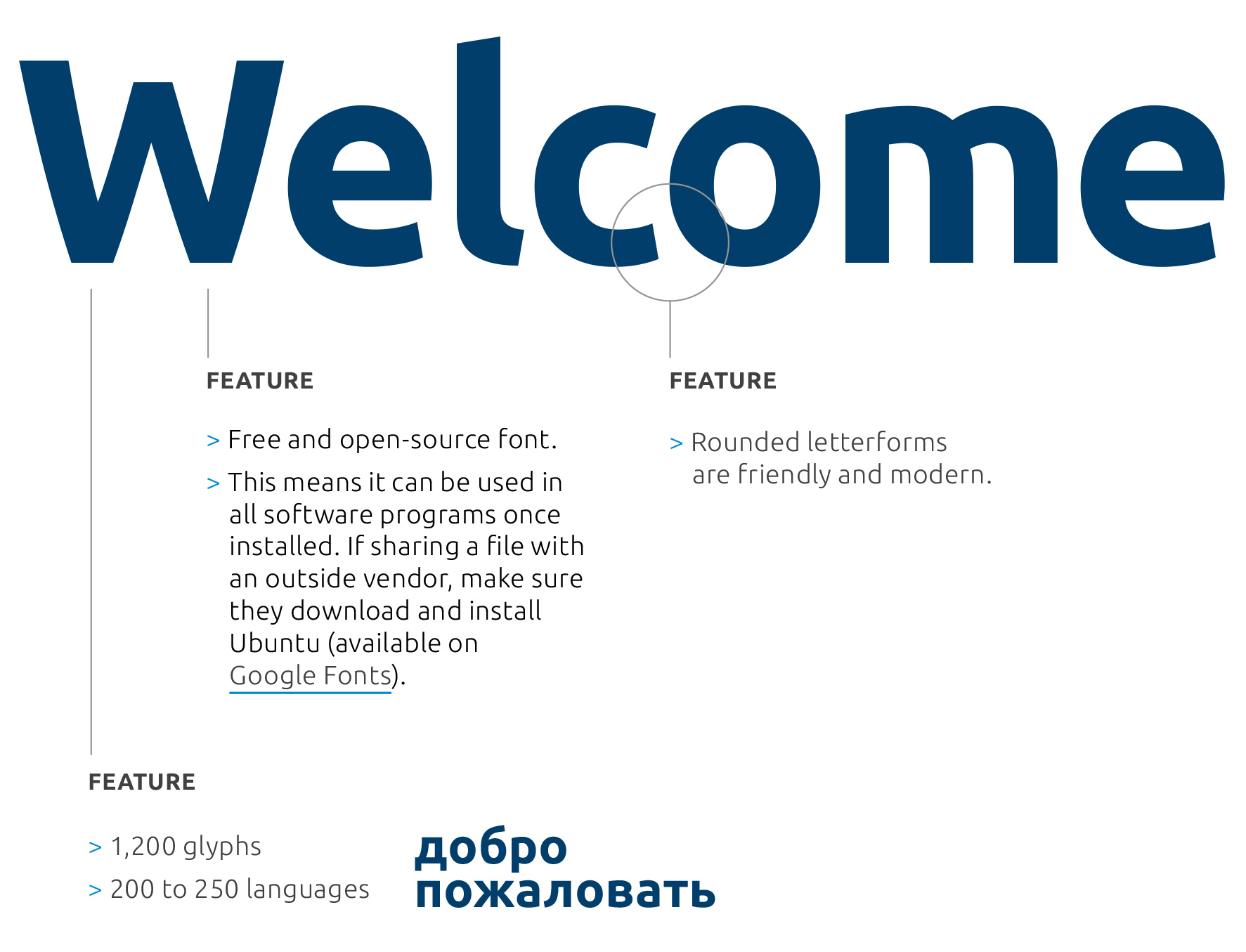 ---
Official fonts
Primary font: Ubuntu
All documents should incorporate the primary font within the material to ensure it relates to our brand.
In good typography practice, it's important to consider the size, style and weight of the font in your document. Adding contrast to the typography setting helps your reader understand emphasis and hierarchy within the communication. Consider keeping consistent typographic styles within your document to ensure visual aesthetic is simple and clean.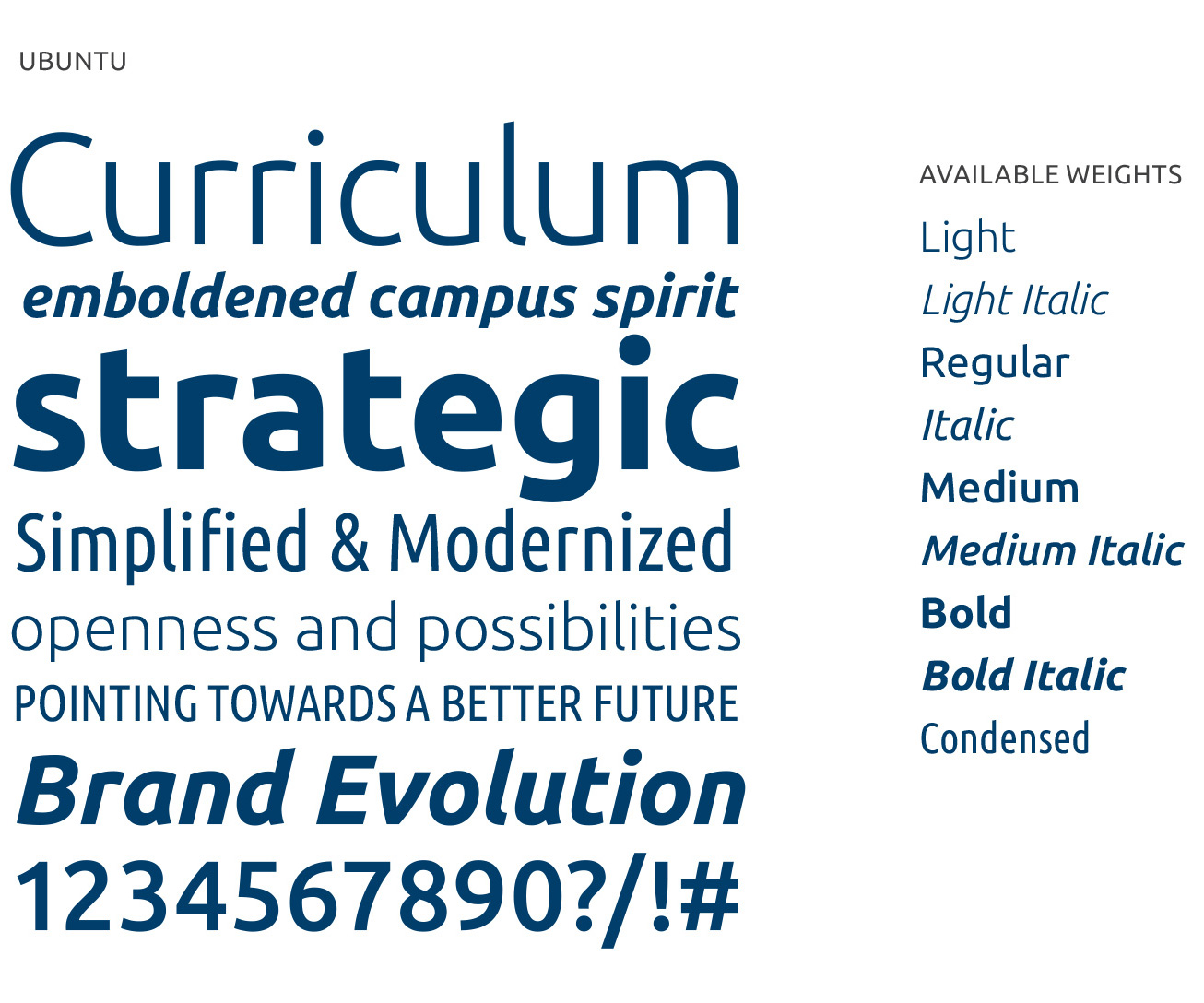 Secondary Font: ITC Franklin Gothic STD
Strong brands usually employ more than one typeface. Different typefaces have differing attributes and can be applied in applications and communication hierarchies to create distinct tones and emphasis.
Our secondary font is ITC Franklin Gothic STD. It features a robust type family that is extremely versatile and flexible for any potential application. It can be used in all marketing and digital materials.
Franklin Gothic was selected because it works to complement our primary font (Ubuntu).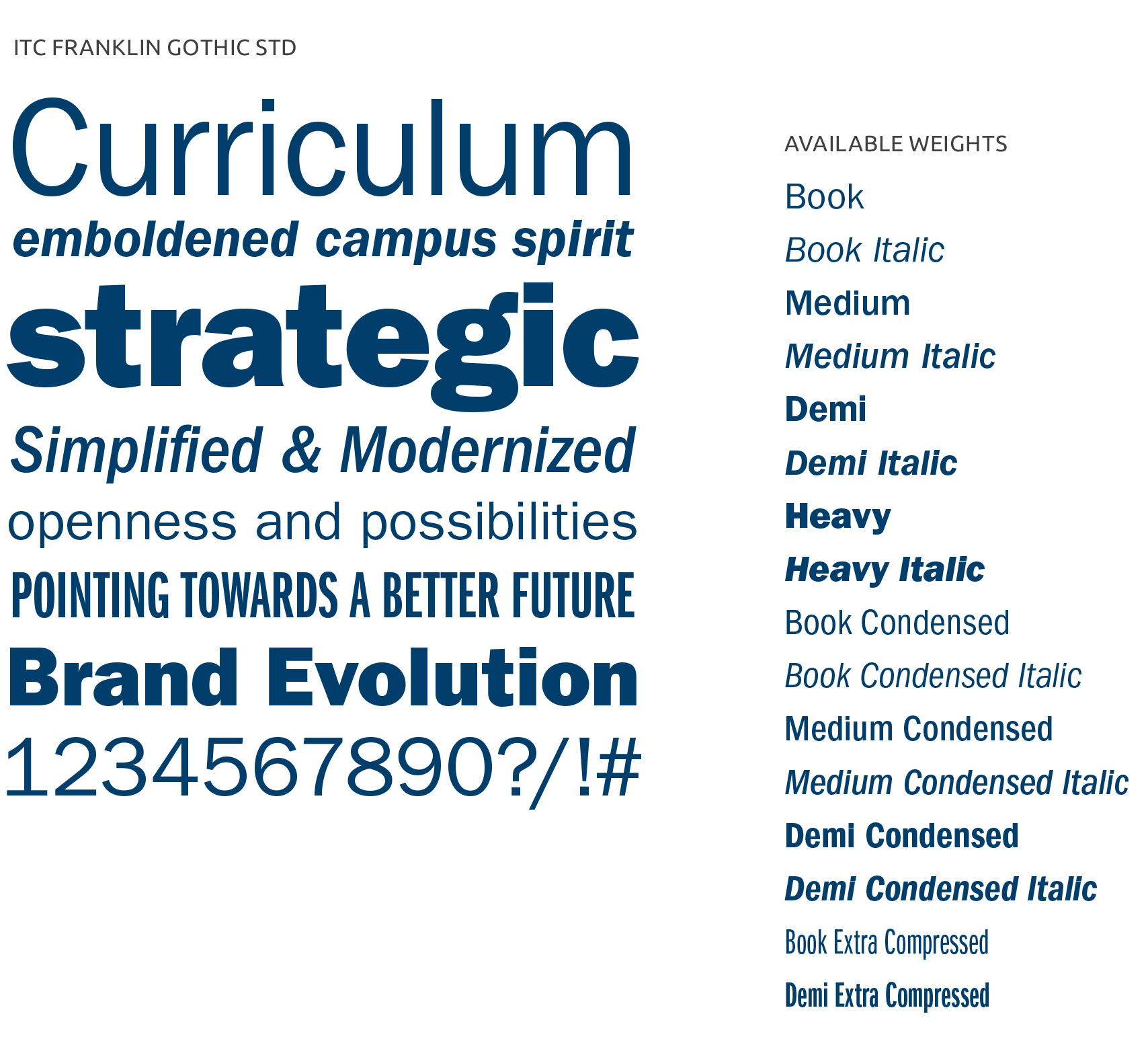 Default Font: Arial
Arial can be used in documents from external sources or in PowerPoint presentations when a copy of our primary or secondary font isn't available.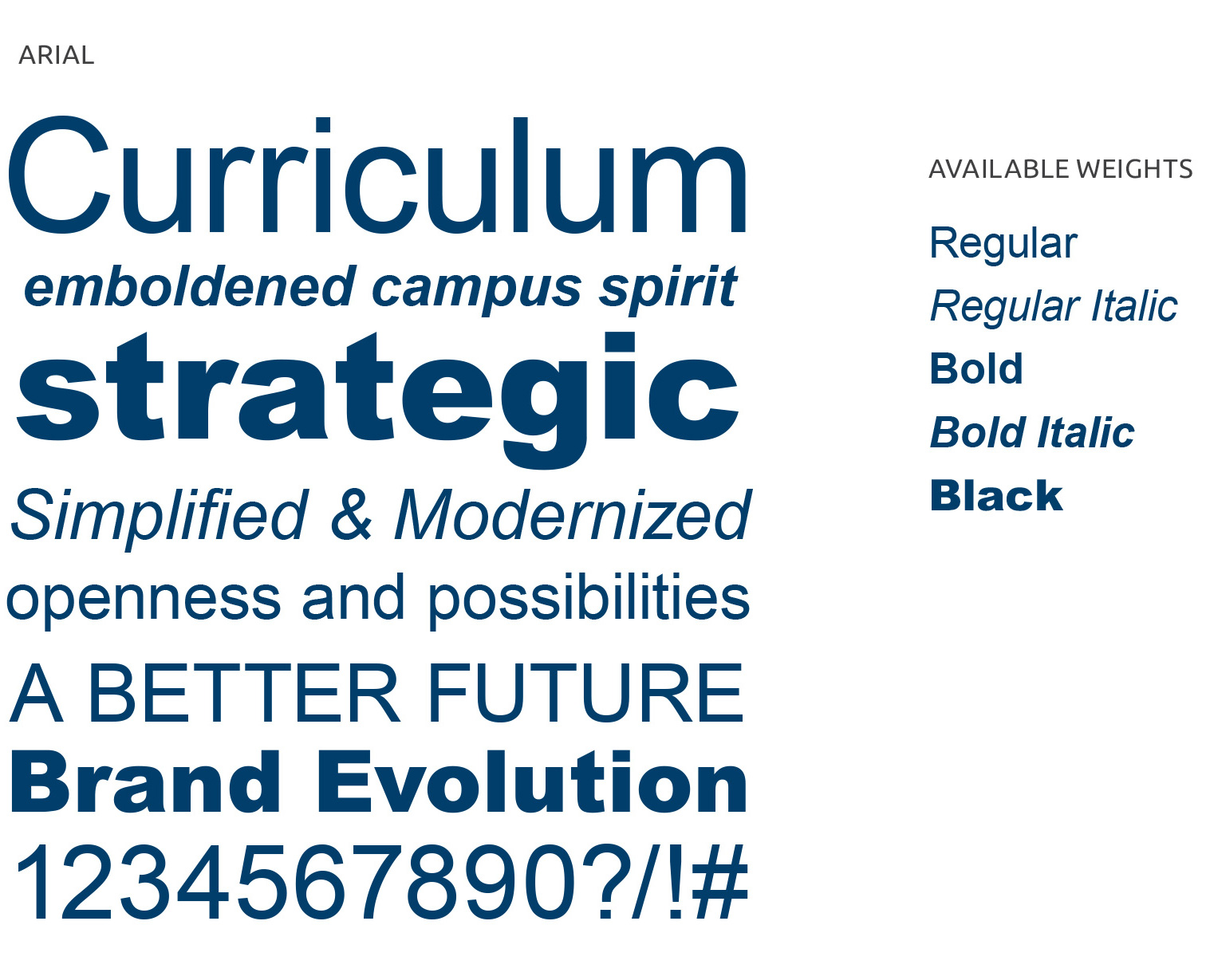 ---
Usage guidelines
Correct usage
Our marketing and design pieces should feel connected to the same brand. Consistency in typography application signifies that the communication comes from Ontario Tech University.
Aim to use our primary font, Ubuntu, as primary headline/display, intro paragraphs and subheads to show off its unique letterforms. Upper and lower case Ubuntu is preferred.
Our secondary font, ITC Franklin Gothic STD, is well suited to smaller support copy like body text, also as subheads, and eyebrow headlines. All caps, title or upper/lowercase combinations work.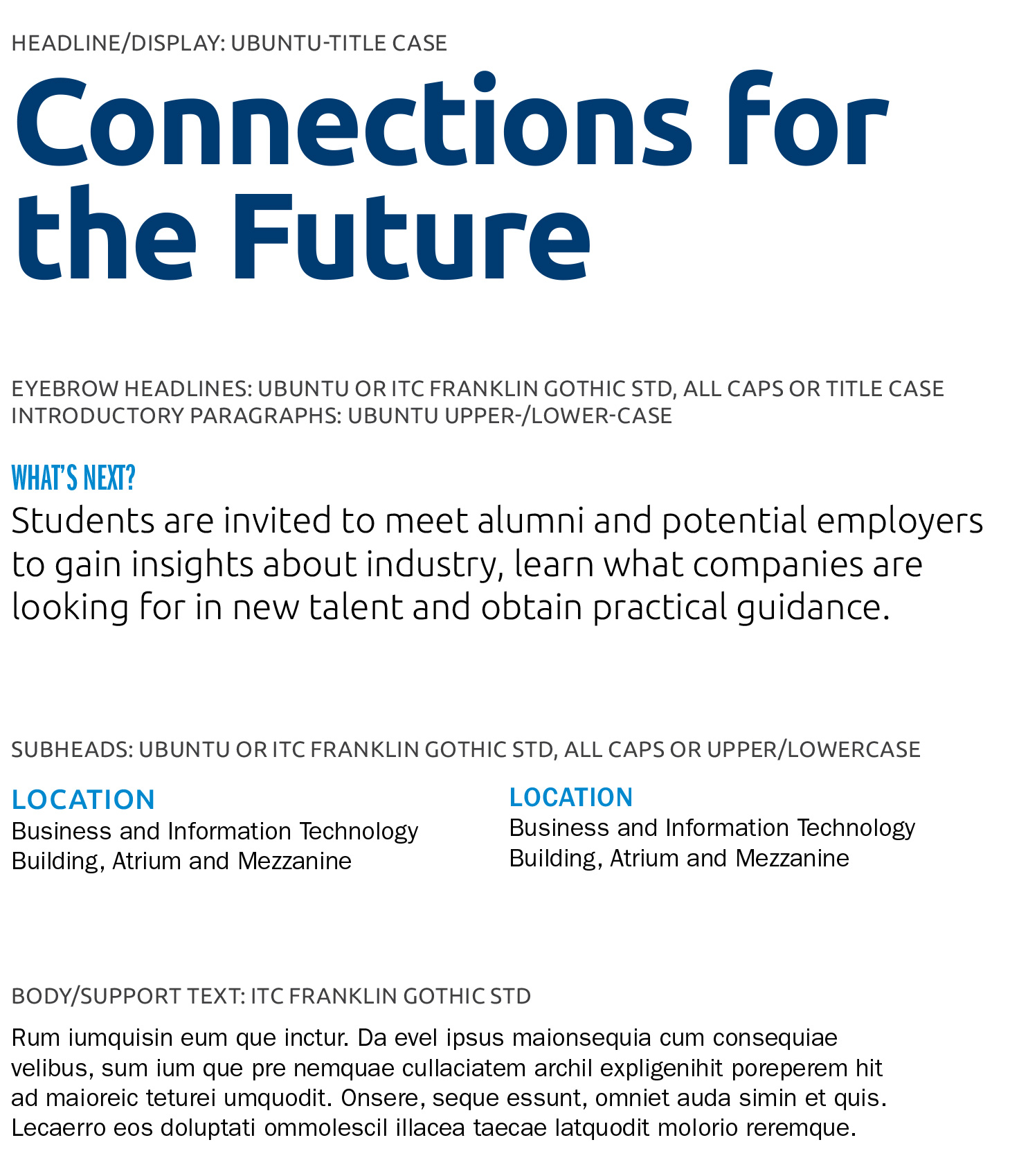 Incorrect usage
Within a paragraph or a single block of text, avoid using multiple sizes of fonts, multiple colours of text, or mixing of fonts.
Ubuntu's Condensed and ITC Franklin Gothic STD's compressed fonts are helpful in limited spaces, infographics, and to provide typographic hierarchy and visual contrast. For legibility, don't use small point sizes. Setting below 12pt in print isn't recommended.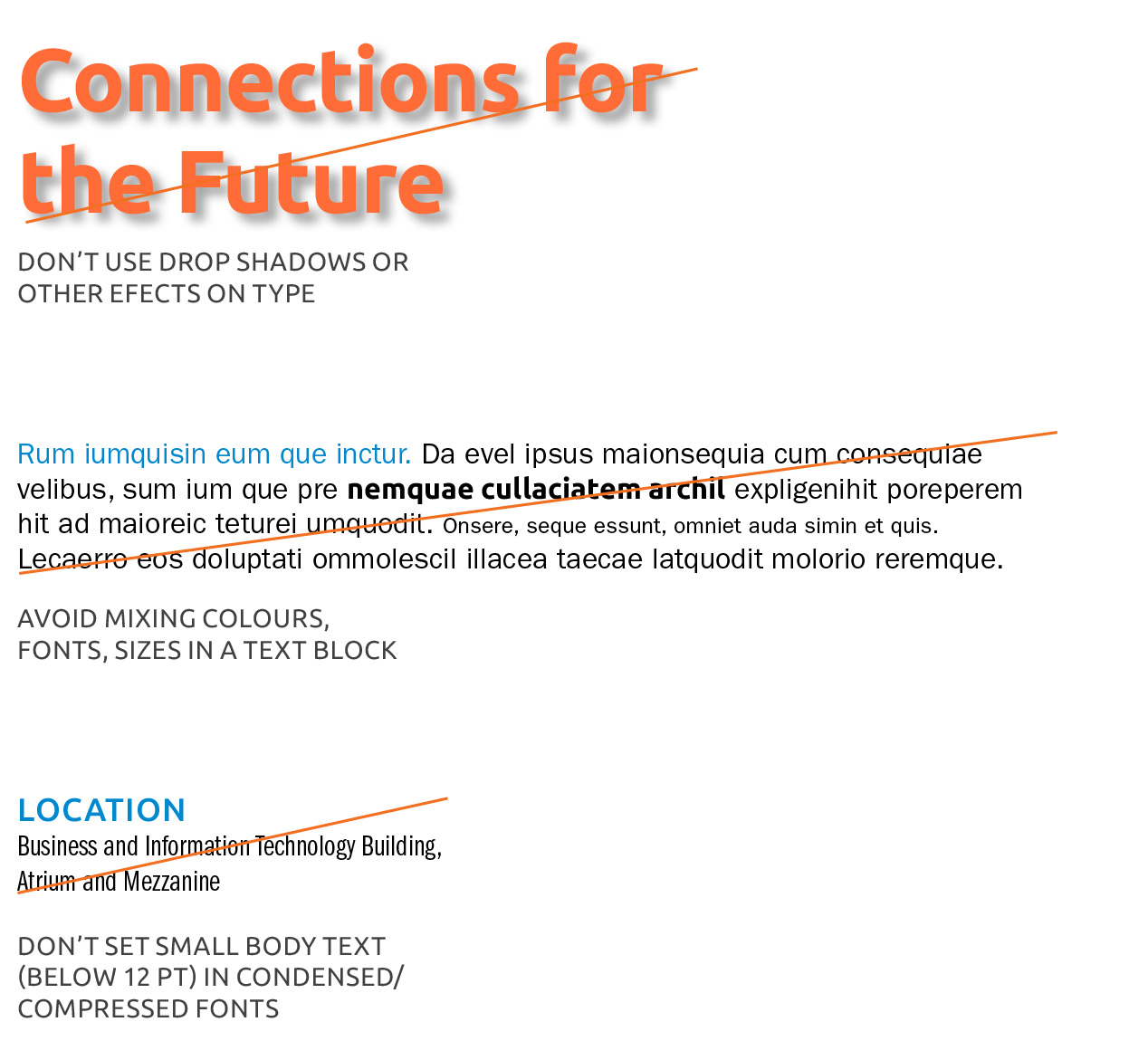 ---
Download Ubuntu
Ubuntu is a free, open-source font that can be  downloaded from the Ubuntu website . 
There are many tutorials online on how you can install new fonts,  including one at How-To Geek , which walks through installing a new font on Windows, Mac and Linux operating systems.