The Standard page template is applicable to sites created prior to Fall 2019. It allows you to add multiple components, or content types, to a page.
There are two Page types in the standard page template:
Content/regular page type
Landing/index page type

The Page type you choose determines the components you can include on the page.
Content/regular page type
The Content/regular page type option allows you to add the following Components (or Content types) to the page:
If you select multiple components, they'll be added to the page in the order that is listed in the Content type checkbox selection in the CMS page editor: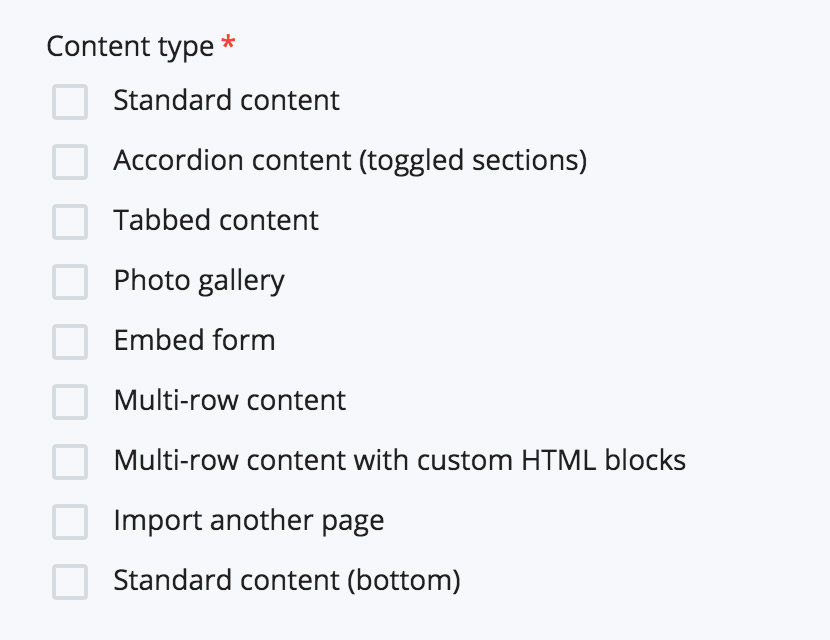 Landing/index page type
The Landing/index page type option allows you to add links to other pages, displayed in various formats. This page type is usually used on landing pages (a subsection index page). The links layout options include: