We've created a set of official Wordmarks for each of our teams. Please use the appropriate one. If you require another team name version, contact brand@ontariotechu.ca. This section shows the clear space and minimum size appropriate for each.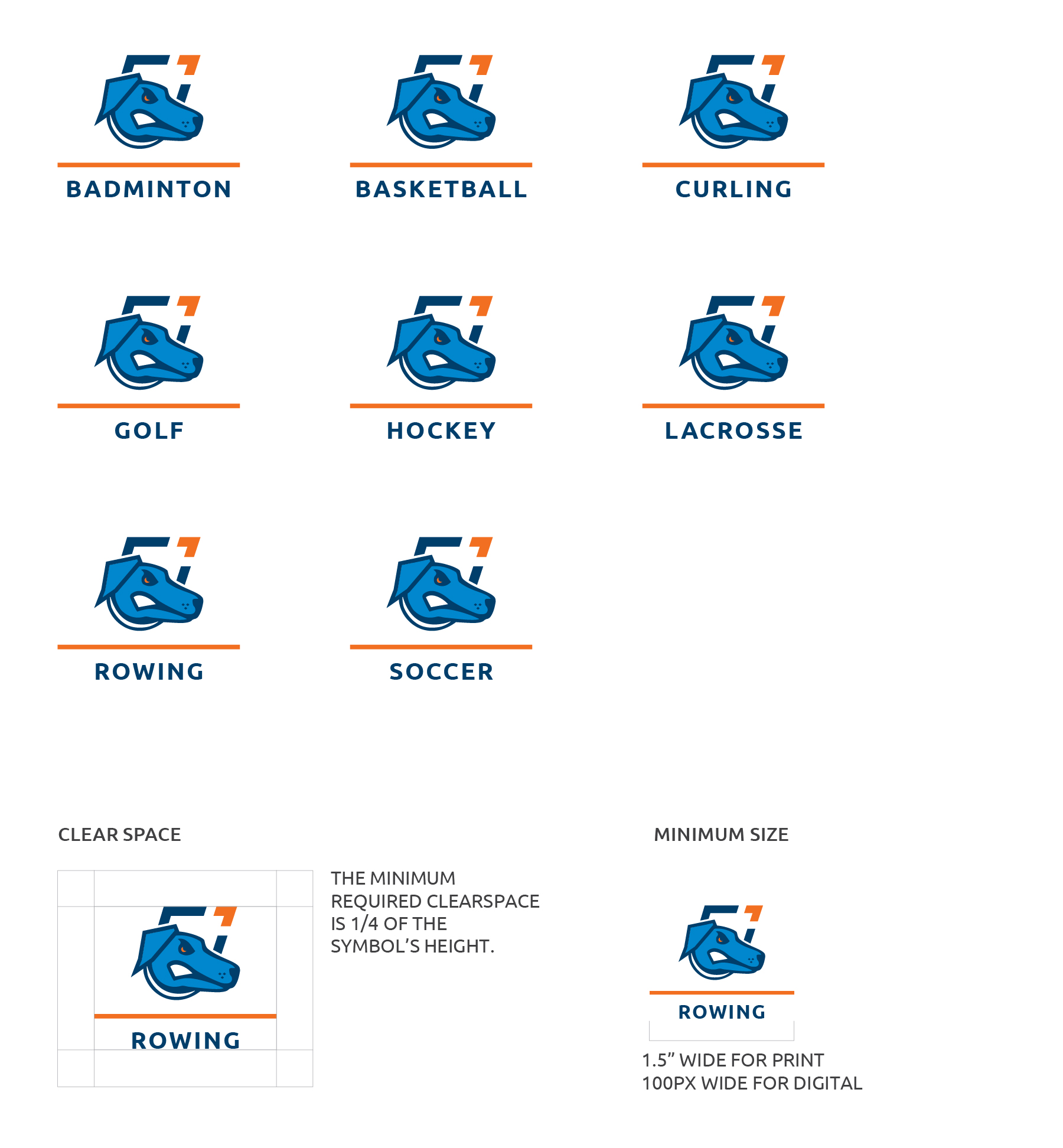 ---
To create personalized jerseys:
Beginning with a base measurement where PLAYER = 15" wide, review these specs for proportions, spacing and sizes before customizing with player's name and number.
To avoid the thickness of the stroke reducing the interior space of the number, the number needs to be constructed in two layers:
The bottom layer is the number with the stroke applied.
The top layer is the number with the stroke removed
Note: Varsity uniforms fall outside of these rules and are managed by the Athletics department